EXPERIENCE
Industry Experience
Entertainment & Games, Social Media & Communication, Sports & Fitness
Product Experience
Cross-platform mobile app, 3D gaming, Game
PORTFOLIO HIGHLIGHTS
Online casino platform (NDA)
Lead Frontend and Backend Developer
Primary code writing, code review, task allocation, overall design, and quality assurance
Online casino is an online version of a traditional casino. It is a web-based platform where users may play casino games without downloading software to their local computer. The game also has a download-based client which is fully synchronized with the web version. The desktop version supports graphics and sound caching by the software client, rather than web-one having to be loaded from the Internet.
Technologies Stack:
MongoDB
Phalcon
PHP
Angular 2x
RESTful API
Industry:
Entertainment & Games
Works: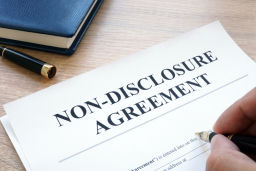 BoutThat
Server-side development, code review, task allocation, overall design, and quality assurance.
BoutThat is a perfect app for the iPhone audience that allows for having rapid-fire debates in a 90-second format, enabling rigorous discussions on topics such as politics, pop culture, sports, technology, news, and social media content. A simple voting system serves as an unbiased jury to define which of two competitors becomes a victor and moves to the next bout. In case the number of received votes is equal, a draw is declared and both opponents proceed to the next round.
Technologies Stack:
Node.js
Objective-C
React Native
WebRTC
Sketch
Redux
Photoshop
Industry:
Social Media & Communication
Works:
Hexagonium
New features implementation, bug fixing, code refactoring and optimization.
Hexagonium is a cross-platform MMO game that combines the most exciting elements of turn-based and real-time strategies targets a mid-core audience that has a particular affinity for medieval/fantasy aesthetics. The game has been developed in Unity, released and optimized for iOS and Android as a free-to-play game and has found its fans worldwide.
Technologies Stack:
HTML5
JavaScript
PHP
SQL
XML
Zend
RabbitMQ
RESTful API
WebSockets
Industry:
Entertainment & Games
Product:
Cross-platform mobile app, 3D gaming, Game
Works:
Cricket Manager
Features implementation, bug fixing, code refactoring and optimization
Unique and addictive sport management strategy, in which players compete to create the most successful team in one of the world's oldest games. Strategy, along with real business cases, allows users to not only play but to really immerse themselves in the exciting complexity of professional sport management.
Technologies Stack:
HTML5
JavaScript
MySQL
PHP
SQL
XML
Zend
RESTful API
Symfony2
Industry:
Entertainment & Games, Sports & Fitness
Works:
EDUCATION
Kharkiv State University of Radio Electronics
Bachelor in Applied Mathematics