TECH STACK
EXPERIENCE
Industry Experience
Healthcare & Medicine, Blockchain & Cryptocurrency, E-Commerce & Retail
Product Experience
Medical data exchange system, Cryptocurrency, Blockchain-based platform
PORTFOLIO HIGHLIGHTS
Jun `18 – Nov `18
5 months
BreastWeCan!
- Front-end development - Back-end development
BWC is a system to improve catching breast cancer using AI. BreastWeCan is a distributed apps for the future of medical research. It's a call to action to improve mammography screening by empowering patients to share their imaging and electronic health records and retain control over it. NordWhale team created an infrastructure and configured the private IPFS system for secure storing all the collected mammograms for future launching studies to train AI algorithms.
Technologies Stack:
Node.js
React.js
Industry:
Healthcare & Medicine, Blockchain & Cryptocurrency
Product:
Medical data exchange system, Cryptocurrency, Blockchain-based platform
Works: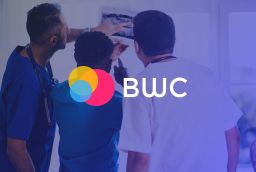 May `18 – Oct `18
5 months
ModulTrade Product
- Front-end development - Back-end development - Bugfix & support - Integration third-parties API for tracking packages
NordWhale implemented the prototype of a blockchain-based platform for global trade. ModulTrade connects small enterprises to global trade via four main components: - Blockchain based Smart-contract platform - Trade related services platform - Trade & Reputation bank - Marketplaces On the platform a Seller and a Buyer set a Smart Contract and a buyer deposits funds on the Smart Contract. Once goods are arrived to a destination the funds are transferred to a Seller automatically.
Technologies Stack:
Node.js
React.js
Industry:
E-Commerce & Retail, Blockchain & Cryptocurrency
Works:
EDUCATION
MMTPGTY
Programming Computer Systems