EXPERIENCE
Industry Experience
E-Commerce & Retail, Mapping & Navigation, News & Media, Healthcare & Medicine
Product Experience
Accounting, Analytics, E-commerce application, VR application, IoT Application, web development, News plaftorm, Cross-platform mobile app
PORTFOLIO HIGHLIGHTS
ABC Ceramica - online store
Development of the online store for selling ceramic tiles. Accounting and CRM systems integration
Technologies Stack:
CSS
HTML5
MySQL
PHP
Laravel Framework
Industry:
E-Commerce & Retail
Product:
Accounting, Analytics, E-commerce application
Works:
Limpid Armor
Development of the circular review system to increase visibility in armored vehicles. This system provides a complete omnidirectional view for armored vehicle crew (transparent walls effect) and the possibility to receive necessary data and interactive tips on helmet screen. Technology stack: C#, C++, RTMP, Unity, Visual Studio, NVidia VRWorx, Microsoft Hololens
Technologies Stack:
C#
C++
Visual Studio
Unity
Industry:
Mapping & Navigation
Product:
VR application, IoT Application
Works:
Bukvy - Online Newspaper
Manage the team responsible for the development of the News platform. Code refactoring.
Development of the online news platform allowing to maintain more than 1 million visitors per month
Technologies Stack:
CSS
HTML5
PHP
Laravel Framework
PerconaDB cluster
Industry:
News & Media
Product:
web development, News plaftorm
Works: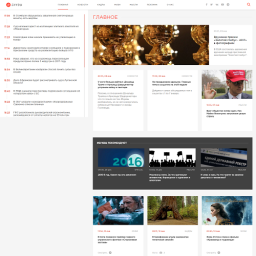 My Food Traffic Lights
Mobile application allowing to provide personal nutrition recommendations for healthy lifestyle
Technologies Stack:
Ionic
Java
PostgreSQL
Industry:
Healthcare & Medicine
Product:
Cross-platform mobile app
Works:
EDUCATION
Lviv Polytechnic National University
MA in Computerized automation systems