EXPERIENCE
Industry Experience
Photo & Video, Arts & Culture, Films & TV
Product Experience
online video and news streaming platform
PORTFOLIO HIGHLIGHTS
Sep `15 – Present
3 years
Unreel.me
Unreel Entertainment LLC
Unreel.me is a complex of Back-End and Front- End applications that manage different technologies and integrates with a couple of 3rd party media content providers. The main purpose of the system is to build 'next generation's' tool for content owners to distribute and monetize their media and to become a convenient and flexible tool for the media consumers. Therefore, the goal of the system is to become sweet home for Content Creators and a Playground for Fans!
Technologies Stack:
Node.js
Jenkins
Nginx
RabbitMQ
Industry:
Photo & Video, Arts & Culture, Films & TV
Product:
online video and news streaming platform
Works: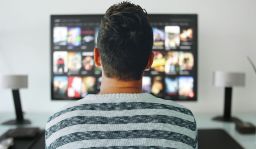 EDUCATION
National technical University "Kharkov polytechnic Institute"
Specialist of Science Degree