EXPERIENCE
Industry Experience
Photo & Video, Logistics & Transportation, Booking & Rent, News & Media, Beauty & Personal Care
Product Experience
social app for saving your memories, Online travel booking service, Booking app, News plaftorm, Customer Management
PORTFOLIO HIGHLIGHTS
Jun `18 – Nov `18
5 months
Their Story
https://theirstory.io/
The main aim of this project is to give people a place to store their memories and family stories. The system provides the ability to record audio and video calls and share them with groups. Records are stored securely to suit personal privacy.
Technologies Stack:
JavaScript
MongoDB
Node.js
React.js
Industry:
Photo & Video
Product:
social app for saving your memories
Works:
Mar `18 – Sep `18
6 months
Boatable
https://itunes.apple.com/us/app/boatable/id1368216982?ls=1&mt=8
Boatable is an application for ensuring comfortable and safe travel on water transport in Australia.
Technologies Stack:
React.js
React Native
Redux
Redux-saga
Industry:
Logistics & Transportation, Booking & Rent
Product:
Online travel booking service, Booking app
Works: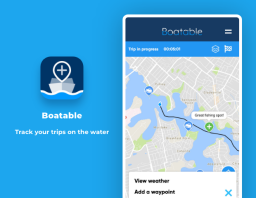 Mar `18 – Jun `18
3 months
Givebutter
https://givebutter.com
Crowdfunding platform allows collecting money for projects' realization. The project was written by another team on Laravel. When we added React.js to this project (https://givebutter.com/login). The app started working faster.
Technologies Stack:
JavaScript
React.js
Redux
Works:
Sep `17 – Mar `18
6 months
Press Feed
https://pressfeed.ru/
Pressfeed helps reporters to quickly receive material for articles. They place a request for experts to respond to, then get an invoice for the material. The front-end part was implemented using the jQuery library. It was rebuilt by our team using React + Redux. For CSS styles, we used the SCSS preprocessor. We've implemented chat on the site using Socket.io. In the process of doing the work, React Select and DraftJS libraries were customized, converting to BBCode from HTML, and vice versa.
Technologies Stack:
jQuery
React.js
Redis
Webpack
Redux
SCSS
Industry:
News & Media
Product:
News plaftorm
Works: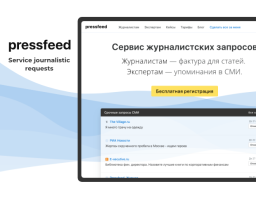 Jun `17 – Sep `17
3 months
MY PRIVILEE
https://www.privilee.ae/
Our work involved converting PSD pages to HTML, rendering data from the server on these pages, setting up the routing, integrating Framework7, and producing profile pages. We were also responsible for adding the functionality to make payments with cards, and for setting up builds for Android. Finally, we established the current beta version just for profiles.
Technologies Stack:
MongoDB
Node.js
SCSS
Industry:
Beauty & Personal Care
Product:
Customer Management
EDUCATION
IKTIB, Taganrog, Russia
Faculty of Information Security, Master