TECH STACK
EXPERIENCE
Industry Experience
Construction & Real estate, Beauty & Personal Care, Logistics & Transportation, Internet & Telecom, Booking & Rent, Advertising & Marketing, Education & Science, Healthcare & Medicine, Business & Productivity, Travel & Tourism
Product Experience
real estate portal, Fitness application, transportations management application, Online travel booking service, Booking app, Development of work ordering management, GPS tracking of mobile device and messenger components, Language learning application, client-server solution for doctors an patients, Healthcare platform, online service for renting an apartment, Electronic Health Record System, Healthcare management system, Healthcare, webservice for travel company
PORTFOLIO HIGHLIGHTS
Scoperty
https://scoperty.de/sell
The subject area of the project is the rent/sale/ purchase of a real estate in Germany. The main tool is the map. We used a customized Google Maps map with all the features that should be. Now for the beta version, only one city is active - Nuremberg. The user can register in the system under different roles - the owner, realtor, buyer and, accordingly, the function: sell/rent/ buy a real estate.
Technologies Stack:
JavaScript
PostgreSQL
Python
Angular 7
Industry:
Construction & Real estate
Product:
real estate portal
Works:
Feb `19 – Jun `19
4 months
Wellox
The app that will revolutionize the way you clear your mind. Get access to the most amazing fitness experiences near you. Anytime you want.
Technologies Stack:
Node.js
PostgreSQL
React.js
Industry:
Beauty & Personal Care
Product:
Fitness application
Works:
Aug `18 – Mar `19
7 months
Shypple
https://shypple.com/
The Shypple project is based on popular CMS Wordpress 4.9.8. We add a theme based on HTML5Blank Theme (http://html5blank.com/). To implement some specific tasks we add proper widgets (for example Shypple Smart Tabs letting us combine slider and admin controls as tab-switches) with ability to edit data/content by means of admin panel. For more safety standard URL for admin panel was redefined, also for all the sites form reCaptcha was added.
Technologies Stack:
AWS
JavaScript
PostgreSQL
React.js
TypeScript
Industry:
Logistics & Transportation
Product:
transportations management application
Works:
Jun `18 – Dec `18
6 months
Starshell
http://starshellstudent.com
We developed the client part of this app, which was angular 4 without using CLI – previously it was a material template on jQuery. During the development process, a large portion of the jQuery dependencies was removed from the app and we started to use native angular elements. We also undertook many tasks for the speed optimization of the site.
Technologies Stack:
JavaScript
MongoDB
Python
Angular 4
Industry:
Internet & Telecom
Works: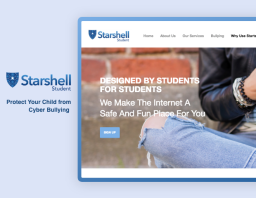 Mar `18 – Sep `18
6 months
Boatable
https://itunes.apple.com/us/app/boatable/id1368216982?ls=1&mt=8
Boatable is an application for ensuring comfortable and safe travel on water transport in Australia.
Technologies Stack:
React.js
React Native
Redux
Industry:
Logistics & Transportation, Booking & Rent
Product:
Online travel booking service, Booking app
Works: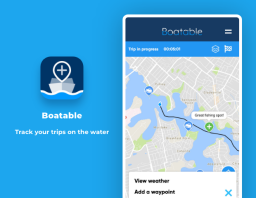 Feb `18 – Jun `18
4 months
ERP
https://erp.valomarket.com/
A site for a company that is an intermediary when ordering goods from Amazom, Ebay, etc. We do both front- and backend on the basis of an already existing old system written in C #. During the project, we've created a layout for multiple interactive pages with different functions The back-end is written in Python using Django framework. The project uses pre-existing MySQL database, provided by a client.
Technologies Stack:
Django
MySQL
Python
React.js
Redux
Industry:
Advertising & Marketing
Product:
Development of work ordering management, GPS tracking of mobile device and messenger components
Jun `17 – Nov `17
5 months
Language Garden
http://languagegarden.com
The project was delivered in a ready and structured form. The technologies we used were BackboneJS and AngularJS, the Django REST framework. Our main task was to implement new types of lessons, improve the interface of the classroom editor, and implement statistics in a user cabinet. We were tasked with implementing functionality that allows users to create sentences from a given set of words that are automatically checked by the system in real time.
Technologies Stack:
Django
PostgreSQL
Python
Industry:
Education & Science
Product:
Language learning application
Works:
Jun `17 – Sep `17
3 months
Vitalinteraction
http://vitalinteraction.com/
Vital Interaction is a cost-effective, interactive and easy-to-use solution that can be easily customized by both healthcare providers and patients. It consists of microservices implemented using PHP and Python. Our team participated in the development of several new functions for the system, including the analysis of appointment information, text messages, automatic voting and the sending of email.
Technologies Stack:
Django
MySQL
Python
Industry:
Healthcare & Medicine
Product:
client-server solution for doctors an patients, Healthcare platform
Works:
Nov `16 – Jun `17
7 months
OfficeSharing
https://officesharing.ru
The project was developed from scratch using a modern stack of web technologies. The stack was based on Django, one of the best server frameworks, including an admin dashboard out of the box and an Angular client framework, which has an excellent tool for enterprise-level applications. Widely used in the project were Yandex maps, which formed the basis of the project work visualization. The main tool is working on the map. We implemented a personal cabinet with a wide range of functions.
Technologies Stack:
Django
HTML5
JavaScript
PostgreSQL
Python
CSS3
Angular 2x
Industry:
Business & Productivity, Construction & Real estate
Product:
online service for renting an apartment
Works:
Jun `16 – Oct `16
4 months
Myvitagene
https://vitagene.com/
Vitagene allows you to first learn about your ancestry, and then, based on your DNA and family history, as well as your lifestyle and goals.Our team developed the application from concept to release. The main back-end technology was the Django web framework (powered by Python) with PostgreSQL. For the front-end, we used AngularJS as the main framework. The application is HIPAA-compliant (security and privacy experience). A user can track their data through a personal dashboard.
Technologies Stack:
Django
PostgreSQL
Python
Industry:
Healthcare & Medicine
Product:
Electronic Health Record System, Healthcare management system, Healthcare
Works:
Apr `15 – Jul `15
3 months
Safari
https://safari.com/
For this project, our task was to port the current PHP site to Django / Python. We developed a new architecture and database structure, as well as the main functions of the application. These included: -the dynamic display of numbers; -optimization of the download speed of pages with lists of numbers; -integration with internal customer relationship management (CRM); -and the automatic sending of all API orders, bookings, and email alerts.il alerts.
Technologies Stack:
Django
PostgreSQL
Python
Redis
Industry:
Travel & Tourism
Product:
webservice for travel company, Online travel booking service
Works:
EDUCATION
Southern Federal University, Taganrog, Russia
PHD in Philosophy