EXPERIENCE
Industry Experience
Business & Productivity, Photo & Video, Logistics & Transportation, Booking & Rent
Product Experience
business networking mobile app, social app for saving your memories, Online travel booking service, Booking app, Website for job search, Employment platform
PORTFOLIO HIGHLIGHTS
Oct `18 – Feb `19
4 months
Bizit
https://itunes.apple.com/us/app/bizit-app/id1233716987?mt=8
We were part of a team that worked on the whole website. We created an admin panel that allows new organizations to be added to the portal, and the updating or removal of existing ones. Our biggest challenges were geopositioning and structuring the database. Geopositioning works with the users' current positions, which can be received from their devices, and those of nearby users, to calculate the differences in latitude and longitude.
Technologies Stack:
Express.js
Node.js
React.js
React Native
Redux
Industry:
Business & Productivity
Product:
business networking mobile app
Works:
Jun `18 – Nov `18
5 months
Their Story
https://theirstory.io/
The main aim of this project is to give people a place to store their memories and family stories. The system provides the ability to record audio and video calls and share them with groups. Records are stored securely to suit personal privacy.
Technologies Stack:
JavaScript
MongoDB
Node.js
React.js
Redux
Industry:
Photo & Video
Product:
social app for saving your memories
Works:
Mar `18 – Sep `18
6 months
Boatable
https://itunes.apple.com/us/app/boatable/id1368216982?ls=1&mt=8
Boatable is an application for ensuring comfortable and safe travel on water transport in Australia.
Technologies Stack:
React.js
React Native
Redux
Industry:
Logistics & Transportation, Booking & Rent
Product:
Online travel booking service, Booking app
Works: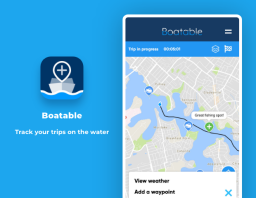 Feb `18 – Apr `18
2 months
Skillmil
https://signup.skillmil.com/signup
There are features we've done: - Automatic filling of the user's profile after loading the resume; - Highlight keywords using the coreNLP module; - Chats between users implemented with sendBird; - Payments using Stripe; - Analytics of each user action using FullStory, Segment, MixPanel; - Integration with LinkedIn; - Heuristic counting how a person fits each job.
Technologies Stack:
Express.js
JavaScript
Node.js
PostgreSQL
React.js
Redux
Product:
Website for job search, Employment platform
Works:
EDUCATION
Southern Federal University, Taganrog, Russia
Software Engineering, Bachelor