EXPERIENCE
Industry Experience
Entertainment & Games, Advertising & Marketing
Product Experience
Cross-platform mobile app, 3D gaming, Game, Online web traffic analysis service
PORTFOLIO HIGHLIGHTS
May `17 – Present
2 years
Online casino platform (NDA)
Primary code writing, project supervision, task allocation, overall design, quality assurance and code review
Online casino is an online version of a traditional casino. It is a web-based platform where users may play casino games without downloading software to their local computer. The game also has a download-based client which is fully synchronized with the web version. The desktop version supports graphics and sound caching by the software client, rather than web-one having to be loaded from the Internet.
Technologies Stack:
AngularJS
CSS
Node.js
TypeScript
HTML
JSON
Industry:
Entertainment & Games
Works: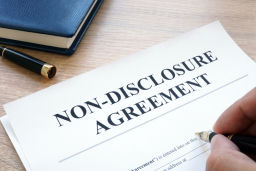 Mar `15 – Present
4 years
Cine-Books
Design and development of server API, internal CMS development and multiplatform Web player development, the team management by sprints
http://cine-books.com/
CINE-BOOKS is an audio-visual storytelling platform with original content
Technologies Stack:
JavaScript
MySQL
PHP
React.js
Zend
RESTful API
Vue.js
Works:
Hexagonium
Lead Back-end and API Developer
Design and development of server API for the game, management of the team that developed the server logic and math model, planning, and estimating scopes of tasks for sprints
Hexagonium is a cross-platform MMO game that combines the most exciting elements of turn-based and real-time strategies targets a mid-core audience that has a particular affinity for medieval/fantasy aesthetics. The game has been developed in Unity, released and optimized for iOS and Android as a free-to-play game and has found its fans worldwide.
Technologies Stack:
HTML5
JavaScript
PHP
SQL
XML
RabbitMQ
RESTful API
Symfony2
WebSockets
Industry:
Entertainment & Games
Product:
Cross-platform mobile app, 3D gaming, Game
Works:
iQU Affiliate System
Modules development, integration with 3rd party systems, front-end and back-end development.
iqu.com
iQU is a premier affiliate advertising network for game developers and publishers that serves hundreds of products and clients in a wide range of genres, including MMO, social, casual, and AAA games. The system delivers thousands of conversions and millions of impressions for such clients as Wargaming and Electronic Arts. Each day the iQU platform delivers tens of thousands of conversions, tens of millions of impressions, hundreds of millions of clicks.
Technologies Stack:
HTML5
JavaScript
Linux
MySQL
Node.js
PHP
SQL
XML
HTTPS
HTTP
Industry:
Advertising & Marketing
Product:
Online web traffic analysis service
Works:
EDUCATION
Kharkov Polytechnics University
Master's Degree in System Programming