EXPERIENCE
Industry Experience
Construction & Real estate
Product Experience
real estate portal, Booking app, Online advertisement application, Website for job search, Employment platform
PORTFOLIO HIGHLIGHTS
Feb `19 – May `19
3 months
Scoperty
https://scoperty.de/sell
The subject area of the project is the rent/sale/ purchase of a real estate in Germany. The main tool is the map. We used a customized Google Maps map with all the features that should be. Now for the beta version, only one city is active - Nuremberg. The user can register in the system under different roles - the owner, realtor, buyer and, accordingly, the function: sell/rent/ buy a real estate.
Technologies Stack:
JavaScript
Angular 7
Industry:
Construction & Real estate
Product:
real estate portal
Works:
Jun `18 – Dec `18
6 months
Privadia
http://privadia.com/
Privadia is designed for the advertising and booking of villas in Ibiza. There are several types of users of this service: - Owners – they can rent their villa through the web interface and mobile application - Managers – company employees who manage the booking process - Agents – agency employees who review villas for citizens and have the opportunity to leave a reservation request.
Technologies Stack:
JavaScript
Angular 4
Industry:
Construction & Real estate
Product:
Booking app, Online advertisement application
Works: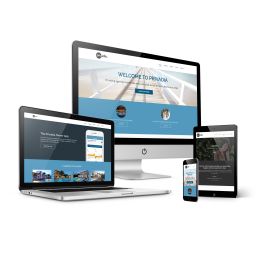 Feb `18 – Apr `18
2 months
Skillmil
https://signup.skillmil.com/signup
There are features we've done: - Automatic filling of the user's profile after loading the resume; - Highlight keywords using the coreNLP module; - Chats between users implemented with sendBird; - Payments using Stripe; - Analytics of each user action using FullStory, Segment, MixPanel; - Integration with LinkedIn; - Heuristic counting how a person fits each job.
Technologies Stack:
Express.js
Node.js
PostgreSQL
Product:
Website for job search, Employment platform
Works:
EDUCATION
Southern Federal University, Taganrog, Russia
Applied Mathematics & Computer Science, Bachelor