TECH STACK
EXPERIENCE
Industry Experience
Audio & Music, Advertising & Marketing, News & Media, Healthcare & Medicine
Product Experience
Web presence for a non-profit organization, Development of work ordering management, GPS tracking of mobile device and messenger components, News plaftorm, Electronic Health Record System, Healthcare management system, Healthcare
PORTFOLIO HIGHLIGHTS
Apr `18 – Jul `18
3 months
Musopen
Musopen is a non-profit operating out of California that is focused on increasing access to music by creating free resources and educational materials. It provides recordings, sheet music and textbooks to the public for no charge and without copyright restrictions. Put simply, its mission is to set music free.
Technologies Stack:
Python
Industry:
Audio & Music
Product:
Web presence for a non-profit organization
Feb `18 – Jun `18
4 months
ERP
https://erp.valomarket.com/
A site for a company that is an intermediary when ordering goods from Amazom, Ebay, etc. We do both front- and backend on the basis of an already existing old system written in C #. During the project, we've created a layout for multiple interactive pages with different functions The back-end is written in Python using Django framework. The project uses pre-existing MySQL database, provided by a client.
Technologies Stack:
API
Django
MySQL
Python
React.js
Redux
Industry:
Advertising & Marketing
Product:
Development of work ordering management, GPS tracking of mobile device and messenger components
Sep `17 – Mar `18
6 months
Press Feed
https://pressfeed.ru/
Pressfeed helps reporters to quickly receive material for articles. They place a request for experts to respond to, then get an invoice for the material. The front-end part was implemented using the jQuery library. It was rebuilt by our team using React + Redux. For CSS styles, we used the SCSS preprocessor. We've implemented chat on the site using Socket.io. In the process of doing the work, React Select and DraftJS libraries were customized, converting to BBCode from HTML, and vice versa.
Technologies Stack:
Django
Python
React.js
Redis
Industry:
News & Media
Product:
News plaftorm
Works: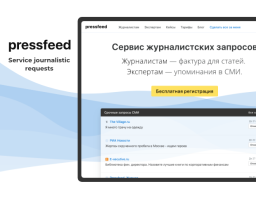 Jun `16 – Sep `16
3 months
Myvitagene
https://vitagene.com/
Vitagene allows you to first learn about your ancestry, and then, based on your DNA and family history, as well as your lifestyle and goals.Our team developed the application from concept to release. The main back-end technology was the Django web framework (powered by Python) with PostgreSQL. For the front-end, we used AngularJS as the main framework. The application is HIPAA-compliant (security and privacy experience). A user can track their data through a personal dashboard.
Technologies Stack:
Django
PostgreSQL
Python
Industry:
Healthcare & Medicine
Product:
Electronic Health Record System, Healthcare management system, Healthcare
Works:
EDUCATION
Southern Federal University, Taganrog, Russia
Mathematics & Computer Science, Master