EXPERIENCE
Industry Experience
Shopping & Loyalty programs, E-Commerce & Retail
Product Experience
internet store, entertainment apps, E-commerce development of online stores for delivery service
PORTFOLIO HIGHLIGHTS
Jan `18 – Apr `18
3 months
Wydly
https://wydly.com
Our team developed the site from scratch. The main front-end technologies were Javascript and AngularJS. The back-end was built with Node.JS and MongoDB technologies, and it integrates with the Bing Microsoft Translator API and the eBay search API.
Technologies Stack:
Express.js
Node.js
Industry:
Shopping & Loyalty programs
Product:
internet store
Works: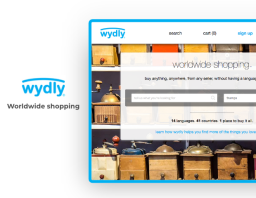 Jan `18 – Mar `18
2 months
Swap Skin
The project allows users to exchange stuff within the Steam entertainment platform. Our team implemented interaction with Steam API. Customized Steam bots. Have made a simple administration that allows you to adjust prices for items.
Technologies Stack:
JavaScript
React.js
Bootstrap
Redux
Product:
entertainment apps
Jun `17 – Sep `17
3 months
Bahama Joe's
http://www.bahamajoes.com
Our team mostly worked with the back-end of the Bahama Joe's system, for which the key technologies were Node.js and MongoDB. The features we focused on were the items search, eBay integration and shopping cart integration. We also integrated shipping calculations and payment with Authorize.net.
Technologies Stack:
MongoDB
Node.js
Bootstrap
Industry:
E-Commerce & Retail
Product:
E-commerce development of online stores for delivery service
EDUCATION
Southern Federal University, Taganrog, Russia
Mathematics & Computer Science, Master