EXPERIENCE
Industry Experience
Beauty & Personal Care, Shopping & Loyalty programs, Photo & Video
Product Experience
Customer Management, internet store, social app for saving your memories
PORTFOLIO HIGHLIGHTS
Jun `17 – Present
2 years
MY PRIVILEE
https://www.privilee.ae/
Our work involved converting PSD pages to HTML, rendering data from the server on these pages, setting up the routing, integrating Framework7, and producing profile pages. We were also responsible for adding the functionality to make payments with cards, and for setting up builds for Android. Finally, we established the current beta version just for profiles.
Technologies Stack:
Node.js
SCSS
Vue.js
Industry:
Beauty & Personal Care
Product:
Customer Management
Wydly
https://wydly.com
Our team developed the site from scratch. The main front-end technologies were Javascript and AngularJS. The back-end was built with Node.JS and MongoDB technologies, and it integrates with the Bing Microsoft Translator API and the eBay search API.
Technologies Stack:
CSS
JavaScript
HTML
Redis
Industry:
Shopping & Loyalty programs
Product:
internet store
Works: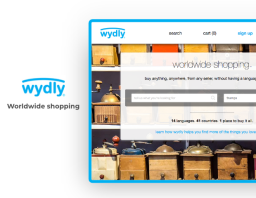 Jun `17 – Nov `17
5 months
Their Story
https://theirstory.io/
Our main aim was to create a service where people can keep memories and family stories.On this project, we worked with ReactJS and Nodejs as technology stack. As for a database, none relational option was chosen so we used MongoDB. For Amazon storage was used AWSS3. The system includes streaming video calls which are required research for the best option. Records can be also just uploaded and admin section has an export feature for reports in xls format as well.
Technologies Stack:
AWS
Heroku
MongoDB
Node.js
Industry:
Photo & Video
Product:
social app for saving your memories
Works:
EDUCATION
Southern Federal University, Taganrog, Russia
Applied Mathematics & Computer Science, Master