EXPERIENCE
Industry Experience
Safety & Security, Education & Science, News & Media
Product Experience
Security platform, educational app, News plaftorm
PORTFOLIO HIGHLIGHTS
Oct `18 – Feb `19
4 months
SiftSecurity
https://siftsecurity.com/
Sift Security applies a modern approach to securing your cloud-centric infrastructure, enabling you to proactively protect your dynamic environment while getting the most out of the resources of your limited operations.
Technologies Stack:
CSS
Express.js
jQuery
Node.js
HTML
Industry:
Safety & Security
Product:
Security platform
Works:
Jun `18 – Oct `18
4 months
ClassPulse mobile
https://itunes.apple.com/us/app/classpulse/id1326709267?mt=8
ClassPulse is a free app targeting college professors and students who wish to increase classroom transparency, communication, and involvement. This mobile platform allows professors to collect actionable feedback and insights from their students throughout the semester. It enables professors to enhance the classroom experience by exposing them to student feedback that is adjusted for relevance and importance.
Technologies Stack:
OpenGL
React Native
Vue.js
Industry:
Education & Science
Product:
educational app
Works:
Sep `17 – Mar `18
6 months
Press Feed
https://pressfeed.ru/
Pressfeed helps reporters to quickly receive material for articles. They place a request for experts to respond to, then get an invoice for the material. The front-end part was implemented using the jQuery library. It was rebuilt by our team using React + Redux. For CSS styles, we used the SCSS preprocessor. We've implemented chat on the site using Socket.io. In the process of doing the work, React Select and DraftJS libraries were customized, converting to BBCode from HTML, and vice versa.
Technologies Stack:
React.js
Redux
Industry:
News & Media
Product:
News plaftorm
Works: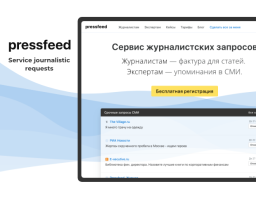 EDUCATION
Southern Federal University, Taganrog, Russia
-Applied Mathematics & Computer Science, Bachelor