EXPERIENCE
Industry Experience
Travel & Tourism, Internet & Telecom, Healthcare & Medicine
Product Experience
webservice for travel company, Online travel booking service, Electronic Health Record System, Healthcare management system, Healthcare
PORTFOLIO HIGHLIGHTS
Apr `15 – Present
4 years
Safari
https://safari.com/
For this project, our task was to port the current PHP site to Django / Python. We developed a new architecture and database structure, as well as the main functions of the application. These included: -the dynamic display of numbers; -optimization of the download speed of pages with lists of numbers; -integration with internal customer relationship management (CRM); -and the automatic sending of all API orders, bookings, and email alerts.il alerts.
Technologies Stack:
Django
PostgreSQL
Python
Redis
Industry:
Travel & Tourism
Product:
webservice for travel company, Online travel booking service
Works:
Starshell
http://starshellstudent.com
We developed the client part of this app, which was angular 4 without using CLI – previously it was a material template on jQuery. During the development process, a large portion of the jQuery dependencies was removed from the app and we started to use native angular elements. We also undertook many tasks for the speed optimization of the site.
Technologies Stack:
Flask
MongoDB
Node.js
Python
Axios
Industry:
Internet & Telecom
Works: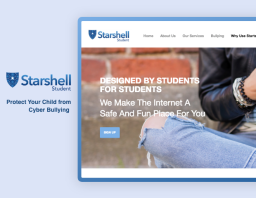 Myvitagene
https://vitagene.com/
Vitagene allows you to first learn about your ancestry, and then, based on your DNA and family history, as well as your lifestyle and goals.Our team developed the application from concept to release. The main back-end technology was the Django web framework (powered by Python) with PostgreSQL. For the front-end, we used AngularJS as the main framework. The application is HIPAA-compliant (security and privacy experience). A user can track their data through a personal dashboard.
Technologies Stack:
Django
PostgreSQL
Python
Industry:
Healthcare & Medicine
Product:
Electronic Health Record System, Healthcare management system, Healthcare
Works:
EDUCATION
Southern Federal University, Taganrog, Russia
Applied Mathematics & Computer Science, Bachelor