EXPERIENCE
Industry Experience
Logistics & Transportation, Photo & Video, Booking & Rent, Advertising & Marketing, Education & Science
Product Experience
transportations management application, social app for saving your memories, Online travel booking service, Booking app, Development of work ordering management, GPS tracking of mobile device and messenger components, Language learning application
PORTFOLIO HIGHLIGHTS
Aug `18 – Mar `19
7 months
Shypple
https://shypple.com/
The Shypple project is based on popular CMS Wordpress 4.9.8. We add a theme based on HTML5Blank Theme (http://html5blank.com/). To implement some specific tasks we add proper widgets (for example Shypple Smart Tabs letting us combine slider and admin controls as tab-switches) with ability to edit data/content by means of admin panel. For more safety standard URL for admin panel was redefined, also for all the sites form reCaptcha was added.
Technologies Stack:
AWS
JavaScript
PostgreSQL
React.js
TypeScript
Industry:
Logistics & Transportation
Product:
transportations management application
Works:
Their Story
https://theirstory.io/
The main aim of this project is to give people a place to store their memories and family stories. The system provides the ability to record audio and video calls and share them with groups. Records are stored securely to suit personal privacy.
Technologies Stack:
JavaScript
MongoDB
React.js
Industry:
Photo & Video
Product:
social app for saving your memories
Works:
Mar `18 – Sep `18
6 months
Boatable
https://itunes.apple.com/us/app/boatable/id1368216982?ls=1&mt=8
Boatable is an application for ensuring comfortable and safe travel on water transport in Australia.
Technologies Stack:
React.js
React Native
Redux
Industry:
Logistics & Transportation, Booking & Rent
Product:
Online travel booking service, Booking app
Works: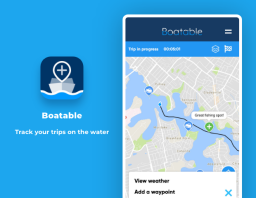 Feb `18 – Jun `18
4 months
ERP
https://erp.valomarket.com/
A site for a company that is an intermediary when ordering goods from Amazom, Ebay, etc. We do both front- and backend on the basis of an already existing old system written in C #. During the project, we've created a layout for multiple interactive pages with different functions The back-end is written in Python using Django framework. The project uses pre-existing MySQL database, provided by a client.
Technologies Stack:
Django
MySQL
Python
React.js
Redux
Industry:
Advertising & Marketing
Product:
Development of work ordering management, GPS tracking of mobile device and messenger components
Jun `17 – Nov `17
5 months
Language Garden
http://languagegarden.com
The project was delivered in a ready and structured form. The technologies we used were BackboneJS and AngularJS, the Django REST framework. Our main task was to implement new types of lessons, improve the interface of the classroom editor, and implement statistics in a user cabinet. We were tasked with implementing functionality that allows users to create sentences from a given set of words that are automatically checked by the system in real time.
Technologies Stack:
Django
PostgreSQL
Python
Industry:
Education & Science
Product:
Language learning application
Works:
EDUCATION
Southern Federal University, Taganrog, Russia
Applied Mathematics & Computer Science, Bachelor