EXPERIENCE
Industry Experience
Business & Productivity, Banking & Finance
Product Experience
web application, Financial data management system
PORTFOLIO HIGHLIGHTS
Brring.com
Full-stack development of the project.
Bring is a rest API project based on Java (API) and React+Redux (front end). The project consists of several famous libraries like redux-saga, Immutable.js, axios etc.
Technologies Stack:
Java
React.js
TypeScript
Redux
Industry:
Business & Productivity
Product:
web application
Works: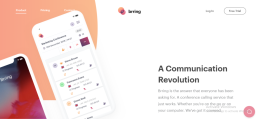 SerVC
Responsible for the overall planning and execution of software.
SerVC-app is an online platform designed specially to help nonprofits manage their relationships with donors via recording past involvement and all donor data. It's a multifunctional system designed for internal use only.
Technologies Stack:
MongoDB
Node.js
React.js
Redux
Industry:
Banking & Finance
Product:
Financial data management system
Works:
EDUCATION
Yerevan State University
Bachelor's degree of Mathematics in the field of "Informatics and Applied Mathemacs".
National Academy of Sciences
Master's degree at Computer Science