EXPERIENCE
Industry Experience
Construction & Real estate, Logistics & Transportation, Sports & Fitness
Product Experience
An enterprise solution combining electronic archiving, document management (DMS) and workflow management, app for social networking with indoor positioning, A social e-commerce platform
PORTFOLIO HIGHLIGHTS
Aug `18 – Nov `18
3 months
Mabany.ae
Backend developer, Admin panel development.
Development of the logic and Admin Panel interface
Khalid AIAwar
Mabany is an Integrated online system that eases communication between facility management companies and tenants. Aiming to incessantly revolutionize residency experience and maximize business efficiency.
Technologies Stack:
PHP
Laravel Framework
Vue.js
Industry:
Construction & Real estate
Product:
An enterprise solution combining electronic archiving, document management (DMS) and workflow management
Works:
Mar `18 – Aug `18
5 months
Pedaru.com
Development of the back end and the front end.
Jad Saleh
An innovative and unique bicycle sharing platform in Japan.
Technologies Stack:
PHP
Laravel Framework
Vue.js
Industry:
Logistics & Transportation, Sports & Fitness
Product:
app for social networking with indoor positioning, A social e-commerce platform
Works: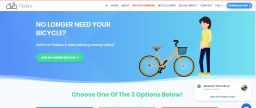 EDUCATION
#31
Master Degree in computing Engeneering