EXPERIENCE
Industry Experience
Social Media & Communication, Travel & Tourism, Cybersecurity & Data Protection, Shopping & Loyalty programs, News & Media
Product Experience
Social network for travelers, News portals, digital marketing, internet store, News plaftorm
PORTFOLIO HIGHLIGHTS
Adventure Aide
https://adventureaide.com
At first, we used PHP 5.5 and the Slim 2 framework. Later, we migrated to PHP 7.2 and the Yii2 framework. We created several web applications that use different stacks of technologies, from standard HTML 5 / CSS 3 (SCSS) / Javascript to a modern Vue.js framework that provides the best user experience. We improved the technology stack of the project by processing scripts and styles via Node.js/npm/Gulp and using SCSS technology.
Technologies Stack:
JavaScript
React.js
Vue.js
Industry:
Social Media & Communication, Travel & Tourism
Product:
Social network for travelers
Works:
White Hawk
The core of the project is Drupal CMF. Almost all additional functionality is realized by custom Drupal modules and services written specially to achieve required objectives. Front-end part is realized by custom Drupal template called «WhiteHawk». It uses a lot of independent JS scripts for realizing the client-side logic, SCSS styles preprocessor.
Technologies Stack:
JavaScript
React.js
Industry:
Cybersecurity & Data Protection
Product:
News portals, digital marketing
Works: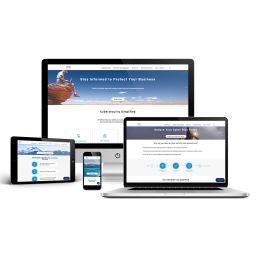 Nov `18 – Dec `18
1 month
Wydly
https://wydly.com
Our team developed the site from scratch. The main front-end technologies were Javascript and AngularJS. The back-end was built with Node.JS and MongoDB technologies, and it integrates with the Bing Microsoft Translator API and the eBay search API.
Technologies Stack:
AngularJS
AWS
Express.js
JavaScript
MongoDB
Node.js
Twitter Bootstrap
Redis
Industry:
Shopping & Loyalty programs
Product:
internet store
Works: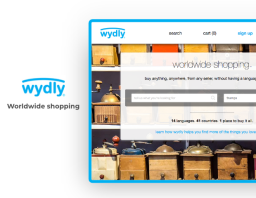 Sep `17 – Mar `18
6 months
Press Feed
https://pressfeed.ru/
Pressfeed helps reporters to quickly receive material for articles. They place a request for experts to respond to, then get an invoice for the material. The front-end part was implemented using the jQuery library. It was rebuilt by our team using React + Redux. For CSS styles, we used the SCSS preprocessor. We've implemented chat on the site using Socket.io. In the process of doing the work, React Select and DraftJS libraries were customized, converting to BBCode from HTML, and vice versa.
Technologies Stack:
React.js
Redux
Industry:
News & Media
Product:
News plaftorm
Works: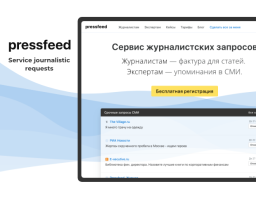 EDUCATION
Southern Federal University, Taganrog, Russia
Applied Mathematics & Computer Science, Bachelor