TECH STACK
EXPERIENCE
Industry Experience
Cybersecurity & Data Protection, Shopping & Loyalty programs
Product Experience
News portals, digital marketing, Stock Market, Website for job search, Employment platform, online shop
PORTFOLIO HIGHLIGHTS
White Hawk
The core of the project is Drupal CMF. Almost all additional functionality is realized by custom Drupal modules and services written specially to achieve required objectives. Front-end part is realized by custom Drupal template called «WhiteHawk». It uses a lot of independent JS scripts for realizing the client-side logic, SCSS styles preprocessor.
Technologies Stack:
JavaScript
MySQL
React.js
Industry:
Cybersecurity & Data Protection
Product:
News portals, digital marketing
Works: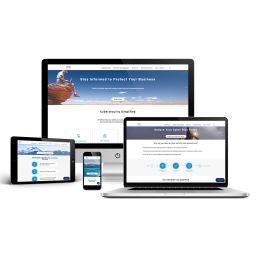 Apr `18 – Feb `19
10 months
Empala
The project helps to play on the stock exchange. It Aggregates data from multiple sources and displays on site. Moreover, using the algorithms shows which investments are risky and which are safe. As well Empala works like a social network and users of this app can communicate with each other. The app is built on React.js with server rendering. Information is loaded from other sources and display in graphs. These graphs change their meaning in real-time.
Technologies Stack:
React.js
Redux
Product:
Stock Market
Feb `18 – Apr `18
2 months
Skillmil
https://signup.skillmil.com/signup
There are features we've done: - Automatic filling of the user's profile after loading the resume; - Highlight keywords using the coreNLP module; - Chats between users implemented with sendBird; - Payments using Stripe; - Analytics of each user action using FullStory, Segment, MixPanel; - Integration with LinkedIn; - Heuristic counting how a person fits each job.
Technologies Stack:
JavaScript
PostgreSQL
React.js
Redux
Product:
Website for job search, Employment platform
Works:
Nov `17 – Jan `18
2 months
DreamLoot
https://dreamloot.com/
We joined the project at the stage of rethinking the logic and appearance of the service as a whole. Many complex and interesting functions were realized by our professionals. We implemented a mobile view with the preservation of all the logic for the desktop application. The block of offers for the buyer is completely updated. The serious work was done on analytics and point-to-point targeting of proposals to each buyer. All tools and mechanisms are involved on the server the client sides.
Technologies Stack:
AngularJS
JavaScript
MongoDB
Node.js
Industry:
Shopping & Loyalty programs
Product:
online shop
Works:
EDUCATION
Southern Federal University, Taganrog, Russia
Applied Mathematics & Computer Science, Master