TECH STACK
EXPERIENCE
Industry Experience
Construction & Real estate, Business & Productivity, Healthcare & Medicine
Product Experience
Booking app, Online advertisement application, Push notification service, online service for renting an apartment, client-server solution for doctors an patients, Healthcare platform
PORTFOLIO HIGHLIGHTS
Jun `18 – Present
8 months
Privadia
http://privadia.com/
We implemented: an ability to see all available for booking villas; filters with a huge number of categories; an availability calendar for each villa, a flexible weekly reservation cost setting; the process of booking is implemented, all the stages are displayed; an account management section; administrators can add agencies and agents.
Technologies Stack:
JavaScript
Angular 4
Industry:
Construction & Real estate
Product:
Booking app, Online advertisement application
Works: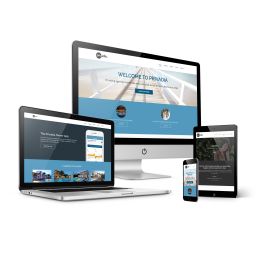 Nov `18 – Dec `18
1 month
AdPanter
https://adpanter.com/
The development of the client part of the application was on Angular 6: The page of Dashboards; The page of Send Push; The page of My Campaigns; The page Campaign Details; The My Sites page. Server part: Created a script to register a service-worker to sites. The functionality of generating a service-worker to each specific site. User registration, authorization, adding a site (server and client side).Create pending notifications, upload images, and notification icons.
Technologies Stack:
JavaScript
Angular 2x
Product:
Push notification service
Sep `17 – Oct `17
1 month
OfficeSharing
https://officesharing.ru
The project was developed from scratch using a modern stack of web technologies. The stack was based on Django, one of the best server frameworks, including an admin dashboard out of the box and an Angular client framework, which has an excellent tool for enterprise-level applications. Widely used in the project were Yandex maps, which formed the basis of the project work visualization. The main tool is working on the map. We implemented a personal cabinet with a wide range of functions.
Technologies Stack:
Django
HTML5
PostgreSQL
Python
CSS3
Industry:
Business & Productivity, Construction & Real estate
Product:
online service for renting an apartment
Works:
Jun `17 – Sep `17
3 months
Vitalinteraction
http://vitalinteraction.com/
The system is a cost-effective, interactive, and easy-to-use solution that can be easily customized by both the healthcare provider and the patient. The system consists of several microservices implemented with PHP and Python. Our team was involved in the development of several new features for the system, such as analysis of appointment-related information, text messaging, automated voice, and email sending.
Technologies Stack:
Django
MySQL
Python
Industry:
Healthcare & Medicine
Product:
client-server solution for doctors an patients, Healthcare platform
Works: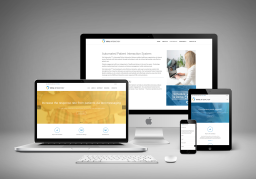 EDUCATION
Southern Federal University, Taganrog, Russia
Applied Mathematics & Computer Science, Master