TECH STACK
EXPERIENCE
Industry Experience
Logistics & Transportation, Cybersecurity & Data Protection, Travel & Tourism
Product Experience
transportations management application, News portals, digital marketing, delivery service app, webservice for travel company
PORTFOLIO HIGHLIGHTS
Aug `18 – Nov `18
3 months
Shypple
https://shypple.com/
The Shypple project is based on popular CMS Wordpress 4.9.8. We add a theme based on HTML5Blank Theme (http://html5blank.com/). To implement some specific tasks we add proper widgets (for example Shypple Smart Tabs letting us combine slider and admin controls as tab-switches) with ability to edit data/content by means of admin panel. For more safety standard URL for admin panel was redefined, also for all the sites form reCaptcha was added.
Technologies Stack:
JavaScript
PHP
WordPress
Industry:
Logistics & Transportation
Product:
transportations management application
Works:
Dec `17 – Jul `18
7 months
White Hawk
The core of the project is Drupal CMF. Almost all additional functionality is realized by custom Drupal modules and services written specially to achieve required objectives. Front-end part is realized by custom Drupal template called «WhiteHawk». It uses a lot of independent JS scripts for realizing the client-side logic, SCSS styles preprocessor.
Technologies Stack:
Drupal
JavaScript
MySQL
PHP
React.js
Industry:
Cybersecurity & Data Protection
Product:
News portals, digital marketing
Works: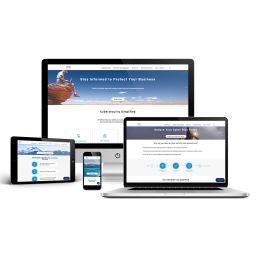 Aug `17 – Mar `18
7 months
Voenpostavka
http://voenpostavka.com
A website for company 'Voenpostavka', military equipment delivery. Developed from scratch with our own design.
Technologies Stack:
JavaScript
MySQL
PHP
WordPress
Product:
delivery service app
Dec `18 – Mar `19
3 months
Sun sea escapes
http://sunseaescapes.com
Sun Sea Escapes is a Tour Operator specializing in All-Inclusive leisure holidays to the Dominican Republic, Mexico, Jamaica, and Bahamas. On this project, we created the My account page by using the best practice of WordPress, CSS3, and HTML5. Implemented small improvements to the template and functionality. This is the most important page for login and Registration as for a client, as for the agents.
Technologies Stack:
HTML5
JavaScript
PHP
WordPress
CSS3
Industry:
Travel & Tourism
Product:
webservice for travel company
EDUCATION
Southern Federal University, Taganrog, Russia
Applied Mathematics & Computer Science, Bachelor