EXPERIENCE
Industry Experience
Banking & Finance, Business & Productivity
Product Experience
Blockchain-based platform, CRM, Development bundles for integration with database and rest api; widget for the processing and display of statistical data; CRM system for call center; CRM system for business management, CRM system for leadgeneration company, CRM system, CRM system with big amount of entities, CRM system for leadgeneration company, CRM solutions, Integration between CRM, CRM desktop application
PORTFOLIO HIGHLIGHTS
Securitize
Building component-based web application, implementing new features of different complexity, project support.
Securitize is proud to provide industry-leading tools and services for issuers of, and investors in, digital securities. We are dedicated to providing our customers with services that will ensure their funding and capital management success.
Technologies Stack:
Vue.js
Industry:
Banking & Finance
Product:
Blockchain-based platform
Works: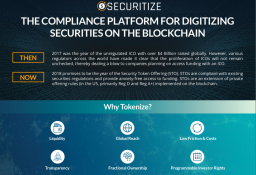 CRM
Corum Group
This is a Customer Relationship Management system, designed for Corum Group (member of SCM) and it is based on a sales funnel technology - a visual representation of the steps, required to sell your product or service. CorumCRM is a sales management tool with high security level and integrations to the third party apps (Siebel CRM, Google Docs API, Share Point etc).
Technologies Stack:
Vue.js
Industry:
Business & Productivity
Product:
CRM, Development bundles for integration with database and rest api; widget for the processing and display of statistical data; CRM system for call center; CRM system for business management, CRM system for leadgeneration company, CRM system, CRM system with big amount of entities, CRM system for leadgeneration company, CRM solutions, Integration between CRM, CRM desktop application
Works:
EDUCATION
Kharkiv University of Business and Management
Bachelor