EXPERIENCE
Industry Experience
Business & Productivity, Information services & Technologies, Construction & Real estate
Product Experience
SaaS, Content management web service, application for construction industry
PORTFOLIO HIGHLIGHTS
MetricDojo - SaaS Solutions
Complex (OLAP-like) SPA web app development. Building API layer, integration with payment systems, UI tools development with dynamic charts and reports. Development of chat bot for Facebook integrated with the system.
MetricDojo - Startup
BI tool for small businesses. One-click access to Mixpanel, Google Analytics, Square and Stripe metrics in one place.
Technologies Stack:
Ember.js
Highcharts
Laravel Framework
PhantomJS
Industry:
Business & Productivity
Product:
SaaS
Works: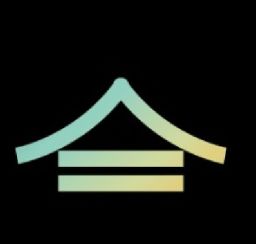 ZOOlanders - Joomla! extensions
Development and support of eCommerce solution for Joomla CMS. Development of back-end layer and UI features, Covering core features with Unit tests.
ZOOlanders — a leading Joomla! ZOO extensions provider.
MindK supplemented an existing development team and provided both junior and senior developers to assist in building various extensions for the Joomla CMS.
Technologies Stack:
jQuery
PHP
PHPUnit
Vue.js
Industry:
Information services & Technologies
Product:
Content management web service
Works: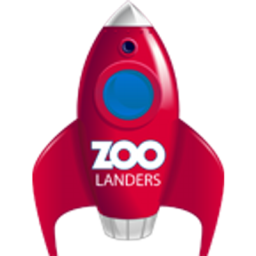 Mar `15 – Mar `17
2 years
CINX - Powering Today's Construction Industry in the USA
Development of functional parts (front-end and back-end), integrated into ERP system: UI features, reports, dynamic grids with filtering, ordering, inline-editing, etc with. Functional API modules for system reports.
Harrison Publishing House is a content provider for the construction industry specializing in the plumbing and mechanical segment of the construction world.
MindK built CINX as a complex, feature-rich platform that makes it easy for companies to synchronize internal departments, systems, products, as well as project participants within an all-in-one solution: More than 20 integrations incl. estimating/CAD systems like Autodesk and accounting systems like Intuit Quickbooks. Convenient company profiles where companies link their employees and businesses they do commerce with Private catalogs for companies with material content, over 25 mil items
Technologies Stack:
MySQL
PHP
Mootools
Vue.js
Industry:
Construction & Real estate
Product:
application for construction industry
Works: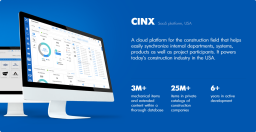 EDUCATION
Sumy State University, Ukraine
Master's Degree in CAD and Information Technology
Retratech
Certified Specialist PHP5 Internet Applications Development