TECH STACK
EXPERIENCE
Industry Experience
Automotive, Banking & Finance, E-Commerce & Retail, Advertising & Marketing, Social Media & Communication
PORTFOLIO HIGHLIGHTS
Cargomatic - Uber for Trucks
Our team participated in fun and challenging project acting as technical specialists on a project similar to Uber, Lyft and Juno but targeting cargo transportation industry. Although there were several competitors on the market already such as Trucker Path, Convoy, Cargo Chief and Transfix product owners decided to proceed with the product launch and add more value to customers and carriers. Better pricing policy, smooth UX and wide network were the key factors to succeed and win the race.
Technologies Stack:
AngularJS
AWS
Node.js
Python
Industry:
Automotive
Works:
Advanon - Factoring solution for SMEs
This project transformed the entire industry of factoring in Germany and Switzerland. The biggest change we brought to the market is an ability for SMEs to get invoice financing within just 1-2 days while traditional factoring takes 4-8 weeks in average; company can also select which invoice to sell and not required to sell all its invoices; no risk of client relationships.
Technologies Stack:
AngularJS
AWS
Industry:
Banking & Finance
Works: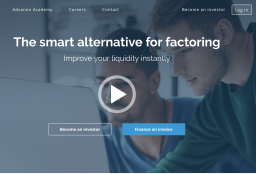 May `17 – Sep `19
2 years
Aptdeco - E-commerce Preowned Furniture Marketplace
Aptdeco is one of the biggest and most complex projects we delivered, it was developed completely from scratch and extended with a lot of custom features to automate site and order management along with furniture delivery.
Technologies Stack:
CSS
JavaScript
MySQL
Twitter Bootstrap
Zend
HTML
Industry:
E-Commerce & Retail
Works:
Jan `17 – Sep `19
2 years
Social Content Marketing Solution
Our team launched a brand new social content marketing application to compete with Buffer and other popular services. This solution replicates all features of Buffer and Hootsuite, but also brings some new functions aimed to simplify and improve social marketing processes.With Social Content Planner you can put all social marketing activities on auto-pilot using two scheduling engines.
Technologies Stack:
MySQL
Node.js
React.js
Industry:
Advertising & Marketing, Social Media & Communication
Works: