TECH STACK
EXPERIENCE
Industry Experience
Advertising & Marketing, Accounting & Auditing
PORTFOLIO HIGHLIGHTS
Targeting algorithm
PRECISE TARGETING THE USERS ON FACEBOOK It is a system for precise targeting of Facebook users based on their psychological traits. Given a campaign brief such as basic demographic data keywords describing our target group, algorithm splits target group into subgroups of specific psychological profile and aesthetic preferences. Each such subgroup is described in terms of creative brief: way of finding those users on Facebook and what kind of content is the most appealing for them.
Technologies Stack:
Ansible
Industry:
Advertising & Marketing
Works:
Easy tax return
DevOps Enforcement Agent/Software Engineer
MAKING THE TAXES EASIER IN GERMANY A comprehensive application for tax returns in Germany. Thanks to the use of the latest and advanced technologies it allows to significantly improve the whole process facing both individual and business customers. Do you know that the system extracts data with efficiency (for all fields) around 93% just in 13 seconds and inserts them into the appropriate fields of the form? It lets you to save your time up to 5,34 minutes per one sheet.
Technologies Stack:
Python
Nginx
Ansible
Angular 4
Industry:
Accounting & Auditing
Works: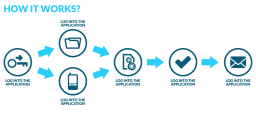 EDUCATION
Gdańsk University of Technology
Master of Science, Information Technology