TECH STACK
EXPERIENCE
Industry Experience
Education & Science, Healthcare & Medicine
Product Experience
Education website, Healthcare
PORTFOLIO HIGHLIGHTS
Apr `18 – Feb `19
10 months
http://www.squaducation.com/
Improvements of front-end and back-end parts of the app
Squaducation is a company committed to injecting energy into the presentation of English history to young people. Squaducation works with the education and media industries to offer engaging school workshops, guided castle tours and more. They produce short historical films («60 second histories») for TV and schools.
Technologies Stack:
Drupal
Industry:
Education & Science
Product:
Education website
Works:
Dignio.com
Developing back-end and front end of the application.
Dignio makes it possible for healthcare providers to offer a new remote care service to their patients. App focuses on preventive medicine to keep people with chronic conditions healthy, and to detect and treat any exacerbations early.
Technologies Stack:
JavaScript
Laravel Framework
Industry:
Healthcare & Medicine
Product:
Healthcare
Works: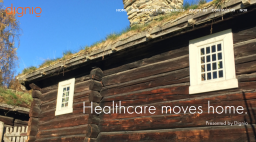 EDUCATION
#50 Zaporizhzhia
MA in Computer Engineering