EXPERIENCE
Industry Experience
Banking & Finance, Logistics & Transportation, Mapping & Navigation, Insurance & Risk Management
Product Experience
Blockchain-based platform, Android video streaming app; social app for outdoor activities; Java server applications for corporate system; Environment monitoring system, cameras streaming and recording; telecommunications project, Android video streaming app, Cloud service video surveillance
PORTFOLIO HIGHLIGHTS
Sep `18 – Present
4 months
Securitize
Securitize is proud to provide industry-leading tools and services for issuers of, and investors in, digital securities. We are dedicated to providing our customers with services that will ensure their funding and capital management success.
Technologies Stack:
Node.js
Industry:
Banking & Finance
Product:
Blockchain-based platform
Works: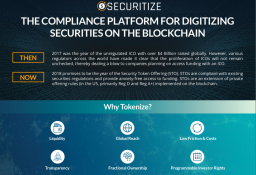 Nexar
Realization of UI/UX for website and web-application.
Nexar is a real-time network that uses Vehicle-toVehicle (V2V) technology to predict dangerous situations that may happen beyond each driver's line of sight and can warn them, giving its user a few precious seconds to react. Nexar instantly detects dangers on the road by machine learning traffic sign and lights recognition.
Technologies Stack:
HTML5
React.js
CSS3
Industry:
Logistics & Transportation, Mapping & Navigation, Insurance & Risk Management
Product:
Android video streaming app; social app for outdoor activities; Java server applications for corporate system; Environment monitoring system, cameras streaming and recording; telecommunications project, Android video streaming app, Cloud service video surveillance
Works:
EDUCATION
Kharkiv University of Arts
PhD