Farelogix tickets provider
Airline tickets
Adding the functionality for purchasing airline tickets, scheduling, building the shortest routes with little to no transitions, and ordering meals for flights.
Works:
HIPAA Video
HIPAA Video
HIPAA Video is a brand new web-based communications and video conferencing application for accessible healthcare and medical advice. Created by a startup company from the US, it offers a new medium for online interaction available to physicians and their patients. HIPAA Video aims to revolutionize doctor-patient relationships and reduce the costs of healthcare in the entire world.
Product:
web&mobile app for healthcare company
Works:
Hollar
E-shop Hollar
Hollar's mission is to offer its customers a seamless experience of joy in discovering great shopping deals. The project for Hollar is aimed at creating a price-busting mobile app on Android and iOS. The company requested a functional app that integrates all supported online payment systems while ensuring proper UI/UX for buyers across platforms. Softermii had to offer a large team of senior developers for both backend and frontend and ensure results in a timely and cost-effective manner.
Works:
Dollar Shave Club
Dollar Shave Club
Dollar Shave Club is a US-based men's lifestyle company that aims to take personal grooming to the next level. Our task was to create a top-notch retail app with a number of complex functions such as online payments and UI/UX elements that weren't implemented by default for Android platform. We've designed and developed a custom solution with unique UI elements and breakthrough frameworks for model object animation.
Works:
Cococure
Cococure
Cococure is a networking app for Africans in Great Britain. It connects people that attend events in the same location and lets them chat after they connect. Aside from being a networking tool, Cococure also works as an event ticketing platform. Typical networking instruments such as chat, matching, and referral credits needed to be seamlessly connected with event industry functionality (managing photos, tagging, buying tickets, and geolocation).
Works: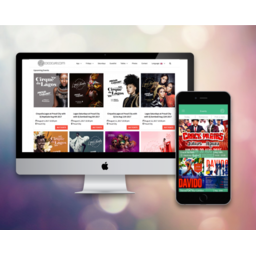 RadPad
RadPad
RadPad is an end-to-end platform for landlords and renters. It features over a million apartments, condos, and houses in Los Angeles to New York City and is updated daily. Despite the complexity of integrations, we created an app with real-time data and easy flow. Smooth payment process helped the client increase their revenue. The app has been mentioned as one of Top 10 Best New Apps for the past two years in a row.
Industry:
Construction & Real estate
Works: