Kantar Retail Virtual Reality
Kantar Retail
Virtual merchandising gives the Category Manager the freedom to redesign the entire store in order to present category re-invention solutions. Kantar Retail Virtual Reality's virtual merchandising software has now replaced physical merchandising centres as the planning, visualisation and range review solution for some of the world's biggest retailers. http://kantarretail.com/virtual-reality https://vimeo.com/channels/kantarvirtualreality
Works:
Moneyfish Games LLC
MoneyFish Game
Moneyfish is an iPad game in which players use a joystick to guide a fishing boat to set its net around a school of fish. The goal of the game is to advance from Inbreaker to the Highliner level. The player will face a number of challenges that increase in difficulty with levels of the game. Togiak will contain one map of the Togiak bay of Alaska. https://itunes.apple.com/us/app/moneyfish/id1021568666?mt=8
Works:
Arkadium
Taptiles
An addictive 3D Mahjongg game aiming to help users take their minds off daily worries. Thanks to professional software development, impressive imagery and attractive UI/UX, the game offers its players an exciting experience.
Works: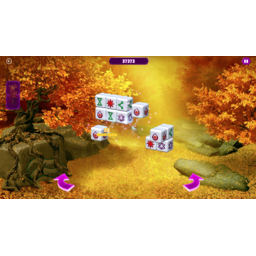 Therapy box
Therapy box
Native iOS SDK that enables to browse content using head- or eye-tracking. A new version of the client's Predictable application — a service that helps people with traumas or diseases to speak. One of the parts of the application is AR-based tracking for those people who lost their ability to move partially or completely. Thus, they will be able to use the application using only head or eye movements.
Works:
3D Building Presenter
The application helps create massive and detailed building models, from the general building structure to layouts of individual apartments. Taking into account the geological factors of a selected place of construction, the application provides a visualization and estimation opportunity that is close to reality.
Works:
University College London
Happiness Project
The scientific app for collecting science data for the University experiments. The client's team gathers information about the emotional state of people after they win and lose playing mini-games. Currently, the application consists of two mini-games and several surveys.
Works: