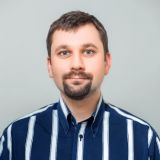 Slavik Lavryk
CEO
I'm a Chief Executive Officer with 10+ years of experience in business analysis, process and project management in the software development industry. I was involved in about 40 projects.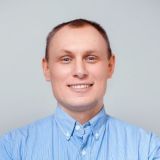 Andriy Dovgal
Senior Project & Team Manager
I have 10 years of experience in software development. I was involved in about 20 projects. In these projects I was working mainly with Java, Sharepoint, .Net(C#), JavaScript, HTML, CSS, SharePoint 2010/2013 Server, MS SQL Server 2005/2008/2012, MySQL etc. My primary responsibilities are working as a System Architect and a Software Business Analyst.
Igor Kruzhylko
Senior Project & Team Manager
The most interesting things for me: - in programming - to see results of your efforts and that there are many ways to do the same thing; - in management - to see a difference between right and wrong decisions, to understand their results; - in my work in general - I'm happy with doing interesting things and even getting money for this.